Should you need to contact us about repairing your PATTARAPHAN piece, please visit our Official Repair Services Page or email us at repairs@pattaraphan.com
MADE OF HIGH QUALITY 14K GOLD, RHODIUM PLATING OR 18K YELLOW GOLD PLATING OVER HIGH QUALITY STERLING SILVER OR BRASS, PATTARAPHAN JEWELRY IS EFFORTLESS, EDGY, LUXURIOUS, AND DURABLE.
WHEN YOU PURCHASE FROM US, YOU WILL RECEIVE SPECIAL CRAFTED PRODUCTS WHILE SUPPORTING SLOW FASHION, LOCAL BUSINESSES, AND SUSTAINABLE CONSUMPTION. PLEASE READ OUR CARE GUIDE FOR HOW TO BEST CARE FOR YOUR JEWELRY.
EVEN THOUGH ALL PATTARAPHAN PIECES ARE CAREFULLY CRAFTED IN HIGH QUALITY METALS, THEY SHOULD BE TREATED THE SAME WAY YOU WOULD TREAT DELICATE SILK CLOTHING. WE STRONGLY DO NOT RECOMMEND WEARING ANY JEWELRY WHEN YOU SHOWER, EXERCISE, SWIM, SLEEP, MOISTURIZE YOUR FACE OR BODY, PUT ON MAKE-UP OR WASH YOUR HANDS. THIS IS BECAUSE HARSH CHEMICALS AND OTHER SUBSTANCES CAN DAMAGE, SCRATCH OR DISCOLOR THE JEWELRY.
ONCE YOU FINISH WEARING YOUR JEWELRY, YOU CAN CLEAN IT CAREFULLY WITH A POLISHING CLOTH TO REMOVE DIRT OR STAINS. YOU CAN ALSO CLEAN IT WITH WATER AND MILD LIQUID SOAP. AFTER WASHING IT CLEAN WITH WATER, PAT IT DRY WITH A CLEAN SOFT CLOTH BEFORE STORING IT AWAY SAFETY.
FOR YOUR JEWELRY PIECES THAT YOU WEAR FREQUENTLY, YOU CAN CLEAN THEM MORE THOROUGHLY EVERY 2-3 WEEKS BY LEAVING THEM IN A MIXTURE OF MILD LIQUID SOAP AND WARM WATER FOR ABOUT 5 MINUTES. THEN WASH THEM CLEAN WITH WATER AND GENTLY PAT THEM DRY WITH A CLEAN SOFT CLOTH, LIKE YOUR OLD T-SHIRT, BEFORE STORING THEM.
TO MAINTAIN YOUR PATTARAPHAN PIECES IN THEIR BEST CONDITION FOR AS LONG AS POSSIBLE, PLEASE FOLLOW OUR CARE INSTRUCTIONS. THIS GUIDE WAS MADE WITH LOVE BY US AND CAN BE APPLIED TO ANY OF YOUR JEWELRY PIECES THAT YOU HAVE.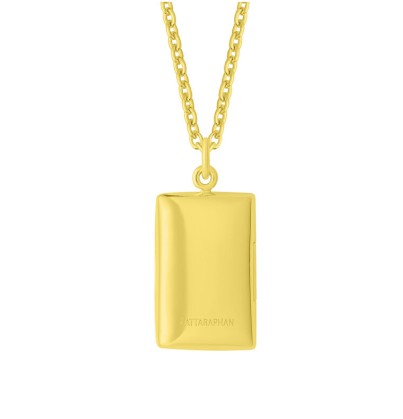 FOR OUR PLATED JEWELRY, ALTHOUGH WE PLATE OUR JEWELRY WITH A THICK COAT OF RHODIUM AND GOLD, WE DO NOT GUARANTEE THAT THE PLATING WILL BE PERMANENT AS ITS CONDITION DEPENDS ON EACH PERSON'S BODY AND JEWELRY CARE. IT IS ALSO NATURAL FOR METALS TO TARNISH. ANY GOLD VERMEIL OR PLATED JEWELRY PIECES MAY NEED TO BE PLATED AGAIN AFTER SOME WEAR. WE DO NOT RECOMMEND CONSTANTLY REPLATING AND, INSTEAD, TO TAKE CARE OF YOUR JEWELRY PIECES AS BEST AS YOU CAN.
METAL IS HARD AND DURABLE, BUT IT IS NOT RESISTANT TO PRESSURE, CHEMICALS OR CONTACT. TREAT YOUR JEWELRY KINDLY AND AVOID HARSH TREATMENT AND CONTACT. PLEASE ESPECIALLY AVOID CONTACT WITH CHEMICALS, SUCH AS PERFUME AND DETERGENT.
THIS ALSO MEANS THAT YOU SHOULD REMOVE YOUR JEWELRY BEFORE SWIMMING, EXERCISING, SLEEPING, APPLYING MAKE-UP AND BODY LOTION, SHOWERING, CLEANING, COOKING, WASHING YOUR HANDS, AND ETC. IF YOU ARE AN ARTIST, AN ATHLETE, OR SOMEONE WHO WORKS WITH YOUR HANDS, PLEASE DO NOT WEAR YOUR JEWELRY, PARTICULARLY RINGS, DURING WORK HOURS. NOTE THAT THESE ACTIVITIES WILL HAVE AN IMPACT ON YOUR JEWELRY ESPECIALLY OXIDIZATION AND TARNISHING. SHOULD YOUR JEWELRY BREAK OR TARNISH DUE TO THESE ACTIVITIES, WE REFRAIN FROM TAKING RESPONSIBILITIES.
GENTLY WIPE AWAY ANY DUST OR DIRT AFTER EACH WEAR BEFORE STORING THE JEWELRY.
MOST OF PATTARAPHAN PIECES ARE PLATED WITH A HEAVY COAT OF GOLD OR RHODIUM. HOWEVER, OUR JEWELRY, ESPECIALLY STERLING SILVER PIECES, CAN TARNISH OR OXIDIZE OVER TIME. USE A STERLING SILVER OR GOLD POLISHING CLOTH (DEPENDING ON MATERIAL), WHICH CAN BE PURCHASED FROM ANY REPUTABLE JEWELRY SUPPLIES STORES, DAILY TO KEEP YOUR JEWELRY CLEAN.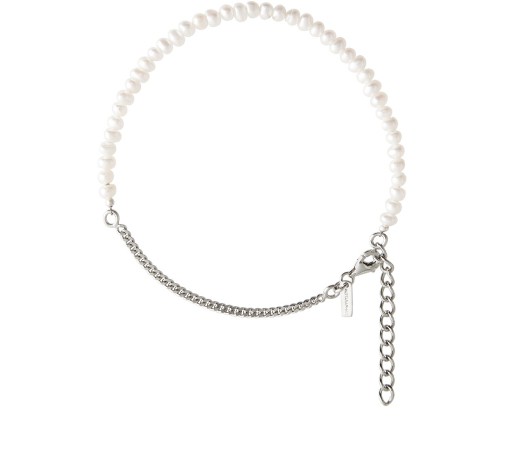 PEARLS CAN BE DAMAGED BY CHEMICALS AND PRESSURE. YOUR PEARLS SHOULD BE PUT ON AFTER YOUR HAIR AND MAKE-UP ARE COMPLETELY FINISHED. STORE YOUR PEARL PIECES IN BREATHABLE MATERIALS LIKE SILK.
WE ALWAYS CLEAN OUR EARRINGS BEFORE SHIPPING. HOWEVER, YOU SHOULD CLEAN YOUR EARRING POSTS AND BACKS PRIOR TO YOUR FIRST WEAR. WE RECOMMEND USING A JEWELRY CLEANING SPRAY ON A POLISHING CLOTH OR RUBBING ALCOHOL (THE SAME ONE YOU USE TO CLEAN YOUR WOUNDS) ON A COTTON PAD TO CLEAN.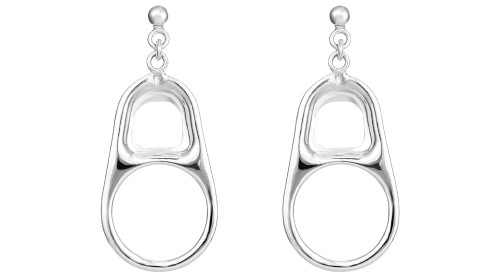 EARRING BACKS TEND TO LOOSEN FROM WEAR. TOUCH YOUR EARRINGS AND EARRING BACKS THROUGHOUT THE DAY TO MAKE SURE THAT THEY ARE STILL NICE AND TIGHT.
PLEASE DO NOT ORDER OUR PIECES IN METALS OR MATERIALS THAT YOU ARE ALLERGIC TO. EMAIL INFO@PATTARAPHAN.COM FOR FURTHER ASSISTANCE. WE ARE ALWAYS HERE TO HELP YOU.
THANK YOU FOR READING THROUGH OUR CARE GUIDE. WE HOPE YOU FIND OUR CARE INSTRUCTIONS USEFUL AND THAT YOU LOVE OUR PIECES AS MUCH AS WE DO!